✉

September, 20

extended untill end of September
Abstract or draft papers submission

€

October, 10

Abstract or draft paper acceptance

€

October, 20

Registration

✅

November, 17-18

Conference
The phenomenon of the New Economy intensified during the COVID-19 pandemic. The latter one has emphasized the necessity of reshaping the very structure of the economy, reformulating business models, financial systems, and economic policies. Dissemination and widespread use of new technologies has become crucial, especially in the face of multifaceted problems of economic social, ecological, and political nature that governments, regulators, entrepreneurs, and individuals have to face in the post-pandemic world. At the same time the very technologies – especially those connected with broadly understood digitalization – changes significantly. They have provided new opportunities but have raised at the same many questions about the sustainability of such new solutions, consequences and costs they could bring.
Digitalization, among other things, provides access to an integrated network of unexploited big data with potential benefits for society, economics, and the environment. The development of smart systems connected to the internet of things can generate unique opportunities to strategically address challenges associated with the sustainable development goals (SDGs) to ensure an equitable, environmentally sustainable, and healthy society. The flexibility of digital services, however, can also lead to path dependencies that are difficult to reverse or otherwise correct unless they are discovered at an early stage. The use of a systemic risk-benefit perspective could shed light on the links and interdependencies between digital technologies and the environmental, economic, and social dimensions of sustainability.
The main aim of the conference is to share knowledge and expertise on the New Economy in the context of post-pandemic reality, technological changes, and its application to the economy, fastening digital transformation and the rising importance – also or even mainly due to climate change – of sustainable development.
The sixth edition of ICOFEP will be divided into three major tracks: economics, finance, and management.
Conference main topics include, but are not limited to:
Economics

Finance

Management

Convergence of digitalization and sustainability

Challenges of paradigm shift in the New Economy

Reducing global and regional inequalities with digitalization

Social inclusion in the New Economy

Digital transformation of labour markets

New market models and new consumption models in the digitalized world

Regulations' challenges for the governments and supervisors in the New Economy

Sustainable globalization

Reconfiguration of sustainable global value chains and supply chains

Role of social enterprises in linking digitalization and sustainable development

Architecture of financial systems and financial supervision

Sustainable finance after the pandemic

ESG – environmental, social and corporate governance in financial institutions

New patterns and frameworks for the financial institutions resulting from the pandemic period

Cryptocurrencies – safe havens, future money, or virtual casino?

NTFs and their application

New forms and methods of payments

The impact of the COVID-19 on risk management

Cybersecurity in financial institutions

Disintermediation or growth of digital banks

Robo advising and machine learning in finance

Digital sustainability

The impact of digitalization and sustainability on managerial processes, e.g. production, logistics, marketing activities

New digital business models and business strategies in post-pandemic world

Sources of competitive advantage in the New Economy

Changes in consumer behaviour due to increased awareness of sustainable attitudes

Digital media, communication and collaboration for sustainable development

The role of digitalization in business and social relationships

ESG – environmental, social and corporate governance

Sources and constraints of firms' appropriated value in post-pandemic ecosystems
PATRYCJA KLIMAS
associate professor at Wroclaw University of Economics, Poland
Patrycja Klimas, Ph.D. is an associate professor at Wroclaw University of Economics. As a researcher she conducts research within strategic management, focused on interorganizational cooperation, coopetition considered under dyads, networks, and ecosystems. In particular she investigates antecedents, drivers, outcomes of inter-organizational phenomena, i.e. multidimensional proximity, formal or informal relationships, and multifaceted innovativeness. Her interest as well as the research projects granted by National Science Centre in Poland and European Commission targets high-tech and creative industries including aviation, video game industry, entertainment, and tourism to the greatest extend. She uses both qualitative and quantitative research methods while specializing in multiple and multivariate regression, structural equation modeling and social network analysis. Her recent publications in top-tier journals (e.g. Long Range Planning, Industry Marketing Management, European Management Review, European Management Journal, Review of Managerial Science) include innovation networks, organizational innovativeness, cooperative processes, organizational proximity, antecedents of collaboration in dyads and networks, coopetition, and organizational culture. She is experienced in implementation of research projects at the local, national and European level. She is a member of European Academy of Management, Strategic Management Society, European Group for Organizational Studies, and International Society for Professional Innovation Management. Currently she cooperates with the Katowice City Hall on the project of Technology and Gaming Hab aimed to be the largest innovation gaming ecosystem worldwide. She loves dogs and swimming.
Diane Whitmore Schanzenbach
Northwestern University, Illinois, USA
Diane Whitmore Schanzenbach is a leading economic expert in anti-poverty programs, food insecurity, and education policy. Schanzenbach is regularly quoted in media outlets such as the New York Times, Wall Street Journal and National Public Radio, and has testified before both the Senate and House of Representatives on her research. She is a leading academic voice on the impacts of recessions and income support programs on low-income populations.Schanzenbach is Director of the Institute for Policy Research and Professor of Education and Social Policy at Northwestern University in Evanston, Illinois. She was formerly the Director of the Hamilton Project at the Brookings Institution. She graduated magna cum laude from Wellesley College with a BA in economics and religion, and received a PhD in economics from Princeton University. She is an elected member of the National Academy of Education and the National Academy of Social Insurance, and serves on the board of directors of the Greater Chicago Food Depository, the Food Research & Action Center (FRAC), and Chicago HOPES for Kids. Schanzenbach's work is motivated by a desire to offer evidence and solutions, based on rigorous research, to enhance opportunities for low-income children and their families.
Patrick Papsdorf
European Central Bank
Patrick Papsdorf is Head of Payments Oversight Section in the Directorate General Market Infrastructure and Payment at the European Central Bank. His team covers the oversight activities related to payment systems and the broader payment ecosystem, including payment innovations and cyber resilience. Prior to this, he has been Adviser in the ECBs Directorate General Market Infrastructure and Payments (DG/MIP) for Eurosystem operated market infrastructures. He contributed to the development of the Eurosystem's FMIs with a strong focus on business continuity, crisis management and analytics. Earlier positions include a commercial bank, the Deutsche Bundesbank and the Federal Reserve Bank of New York. Patrick holds a BA from the University of the Bundesbank, an MA in Global Management and the official recognition as bank officer in Germany.
INTERNATIONAL SCIENTIFIC BOARD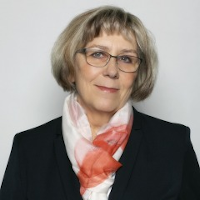 Prof. Elżbieta Gołata
Head of the Board,
Vice Rector,
Poznań University of Economics and Business,
Poland

PROF. IUSTINA BOITAN
Bucharest University of Economic Studies,
Romania

PROF. EMILIA CAMPEANU
Bucharest University of Economic Studies,
Romania

PROF. SETH GIDDINGS
University of Southampton,
United Kingdom

prof. Wojciech Olszewski
Northwestern University,
Illinois, USA

prof. Camelia Turcu
Université d'Orléans,
France, INFER
prof. Francisco Serranito
Sorbonne Paris Nord University,
France

DR. BEN VERMEULEN
University of Hohenhein,
Germany

DR. DIMITRIOS PAPARAS
Harper Adams University,
United Kingdom

Perna Andrea
Università Politecnica delle Marche
Italy
Uppsala University
Sweden
DR HAB. KAMILLA MARCHEWKA-BARTKOWIAK, PROF. UEP
Head of the Committee,
Director of the Institute of Finance








GUIDELINES FOR CONFERENCE PARTICIPANTS
Deadlines
Abstract or draft papers submission – September 20th, 2022
- extended untill end of September
Abstract or draft paper acceptance – October 10th, 2022
Registration – October 20th, 2022
Conference – November 17th-18th, 2022
Submission
Please submit your abstract and paper to: icofep@ue.poznan.pl
(publication guidelines can be found on Conference website)
Publication opportunities
Full papers will be considered for publication according to the aim and scope of:
The decision of whether or not any of the papers can be included in the journal publication remains in the full discretion of the journal editors and is subject to the results of the double-blind peer review
Abstract submission
Authors are invited to submit extended abstracts (in English) in doc/docx files no later than October 15, 2020 via e-mail icofep@ue.poznan.pl. Please note that the extended abstracts should be consistent with the required format. A notification of acceptance will be sent till November 10, 2020.
Notification of acceptance
A notification of acceptance will be sent within one week after submission.
Registration
Registration should be online, no later than November 16, 2020 At least one of the authors of each paper must have a full registration for attending the conference. One person can register only once. Please do not register before the notification of acceptance from the organizers! (registrations cancelled as a result of an abstract not being accepted will be refunded 50% of the registrations fees less an administration fee of 20€). Please choose one of the options in the registration forms: "presentation only" or "full paper".
Paper submission
Submission paper is optional only for publication. The deadline for paper submission is October 15, 2020. Nevertheless, at least extended abstract should be submitted to be included in conference materials.
Publication opportunity
The potential publication in the monograph will concern only those who send full papers. Selected papers will be considered for publication in the monograph published by Springer or Palgrave Macmillan. All abstracts will be published in Conference Proceedings.
Presentation
Presenters as well as attending co-authors will receive a certificate of participation during ICOFEP. It will be obligatory to send a conference presentation.
Accomodation
Special accommodation offers for ICOFEP participants:
NH POZNAN****
Święty Marcin 67 | 61-806 Poznań | Poland
The hotel proposes special prices for ICOFEP conference participants - price discount (10% lower than the current price) is offered for booking till 31 March 2020.
Password: ICOFEP2020
Rooms will be offered as long as they are available.
https://www.nhpoznan.pl/
IBB Andersia Hotel****
Plac Andersa 3 | 61-894 Poznań | Poland
For guests staying during 6-9 May 2020 the hotel proposes special prices for ICOFEP conference participants - 380 PLN per night for single Comfort 1 room with breakfast or 450 PLN per night for double room with breakfast.
Password: ICOFEP
Rooms will be offered as long as they are available.
http://andersiahotel.pl/
Other hotels in the neighborhood of the conference venue:
Hotel Mercure Poznań Centrum****
Ul. Roosevelta 20 | 60-829 Poznań | Poland
https://all.accor.com/hotel/3393/index.pl.shtml
Hotel Rzymski***
Aleje Karola Marcinkowskiego 22 | 61-827 Poznań
https://www.hotelrzymski.pl/pl/
Hotel Royal***
ul. Św. Marcin 71 | 61-808 Poznań | Poland
https://hotel-royal.com.pl/
How to get to Poznań
By plane: Poznan Lawica Airport is located 7 km west from the city centre. There are direct, daily flights to Poznan from Frankfurt, Munich or Copenhagen.
By train: by direct train from Berlin HBF or Warsaw Central station – both 2,5h travel.
Transport
From Main Train Station: 10-minute walk
Check on Google Maps
Transport to and from the airport
Right in front of T3 terminal (arrival hall) you may find a 24/7 taxi stand.
By public transport
Poznan Airport is well-connected with the city center by public transport. There are bus stops right in front of the passenger terminal and in its close vicinity. Currently four bus lines run between the airport and city center, one of which – L – is an express line connecting the airport with the main train station.
Taxi corporations
M1 Taxi Poznan +48-61-8-222-222
Taxi RMI +48-61-8-219-219
Euro Taxi Poznan +48-61-8-111-111
PLN payments
EUR payments
Beneficjent: Uniwersytet Ekonomiczny w Poznaniu,
al. Niepodległości 10, 61-875 Poznań
Beneficiary: Poznan University of Economics and Bussines,
al. Niepodleglosci 10, 61-875 Poznan
Bank: Santander Bank Polska
Bank: Santander Bank Polska
Nr rachunku: 54 1090 1359 0000 0000 3501 8918
IBAN: 02 1090 1359 0000 0001 0062 7162
SWIFT: WBK PPL PP
Tytuł przelewu: ICOFEP2022, imię i nazwisko Uczestnika
Message line: ICOFEP2022, first and last name of conference participant and affiliation
The project financed within the Regional Initiative for Excellence programme of the Minister of Education and Science of Poland, years 2019-2023, grant no. 004/RID/2018/19, financing 3,000,000 PLN